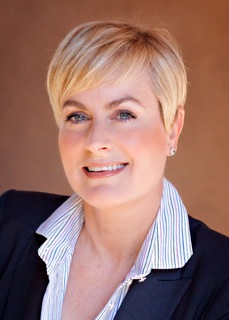 Dana H. Korey – Organizing and Lifestyle Expert
My goal is to create a world where everyone can live in organizational nirvana! There are plenty of people out there who claim to be organizational & lifestyle experts …"yawn"... but how many know how to use their expertise into making organizing fun, easy and stress free? Dana Korey the self proclaimed "Chairman of Order" and founder of Away With Clutter® , Inc. is a nationally recognized speaker, author and a member of the National Association of Professional Organizers. She is also known for providing innovative space saving solutions and customized organizational systems for corporate, small businesses, and home environments.
Dana is an extremely versatile and sought-after guest whose high energy and humor makes even this dull subject interesting and entertaining. Dana connects on an emotional level with the audience because she used to be disorganized herself and understands how overwhelming life can be when you are living in chaos.
Dana is featured regularly on three San Diego morning news networks, giving viewers hands on tips to create order out of chaos. She was a guest expert on The Fine Living Network's show Lulu's House, and has been interviewed in The New York Times, The New York Sun, Entrepreneur Magazine, Woman's Day, Woman's World, The Wall Street Journal as well as countless radio and internet magazine interviews. Dana has spoken to and worked with numerous companies including Staples, Coldwell Banker, SAIC, Pfizer, Ron Popeil owner of Ronco Inventions, Steve Stone former Chicago Cubs Broadcaster and many more.
Dana's belief in the benefits of organization, helped her decide to start her Away With Clutter® company over a decade ago. Her experience, personality and talent helps people organize their homes, offices and beyond! Trouble free organization has become a way of life for Dana…her teaching style motivates, inspires and empowers people to take charge of their lives & reclaim their space.
Her Motto is: Got Clutter? Got Solutions!®